Extraordinary project | The Wind Blows Half Summer was finalized on November 27, showing a group of fresh fighters in the big era
---
Directed by Fu Dong-yu and Mao Bing, Zhang Ting and Fu Dong-yu, led by Zhao Liying, Ohio and Li Guangjie, and specially invited by Liu Wei, Kelan, Renzhuang and Feng Jiayi, co-starred by Sun Qian, Huang Chengcheng, and co-starred by An, Song Xi, Wang Xi and Huang Yiwei. Wang Jinsong and Liu Weixin, especially acting in the era group like "Wind Blows in Bangxia", today released a "prestige" version poster and a "Rapid Flow Forward" version herald. It was officially scheduled to air on November 27 in Zhejiang TV China Blue Theater. The extraordinary film industry is responsible for the full IO post-production.

"Wind Blows Pinellia" adapted from Anai's novel "Never Live", tells the stories of aspiring people represented by Xu Pinellia who surge, actively explore and continuously innovate in the tide of reform and opening up, and also shows the reality that small and medium-sized enterprises in the 1990s survived and sought development in the tide of the times. Xu Banxia (Zhao Liying decoration) started from scratch with three people, Tong Mao riding (Ou Hao decoration), Chen Universe (Huang Chengcheng decoration), started from scrap of steel at first, then gradually contacted the steel industry, and began to circle among large state-owned enterprises, foreign enterprises and private enterprises. During the long years of entrepreneurship, he met Zhao Rui (Li Guangjie decoration), Wu Jianjian (Liu Wei decoration), Qiao Bizheng (Feng Jiayi decoration), and Qiao Bizheng (Feng Jiayi decoration). All kinds of business people, such as Golden Leap Forward (Kelan decoration), feel the cruel warmth of people and the fierce disputes in the malls. Xu Banxia, with his unique vision and bold personality, has broken through a world of troubles in the steel industry where men have piled up.

In today's "Look Out" poster, Xu Banxia, played by Zhao Liying, looks forward with great brightness. The halo cast on her face softens the dim background and makes her eyes more firm. Ouhao, Li Guangjie, Liu Wei and others have different looks. They are resolute, thoughtful, honest and calculating, with dark currents flowing in the dark. A torn among merchants is slowly starting the prologue.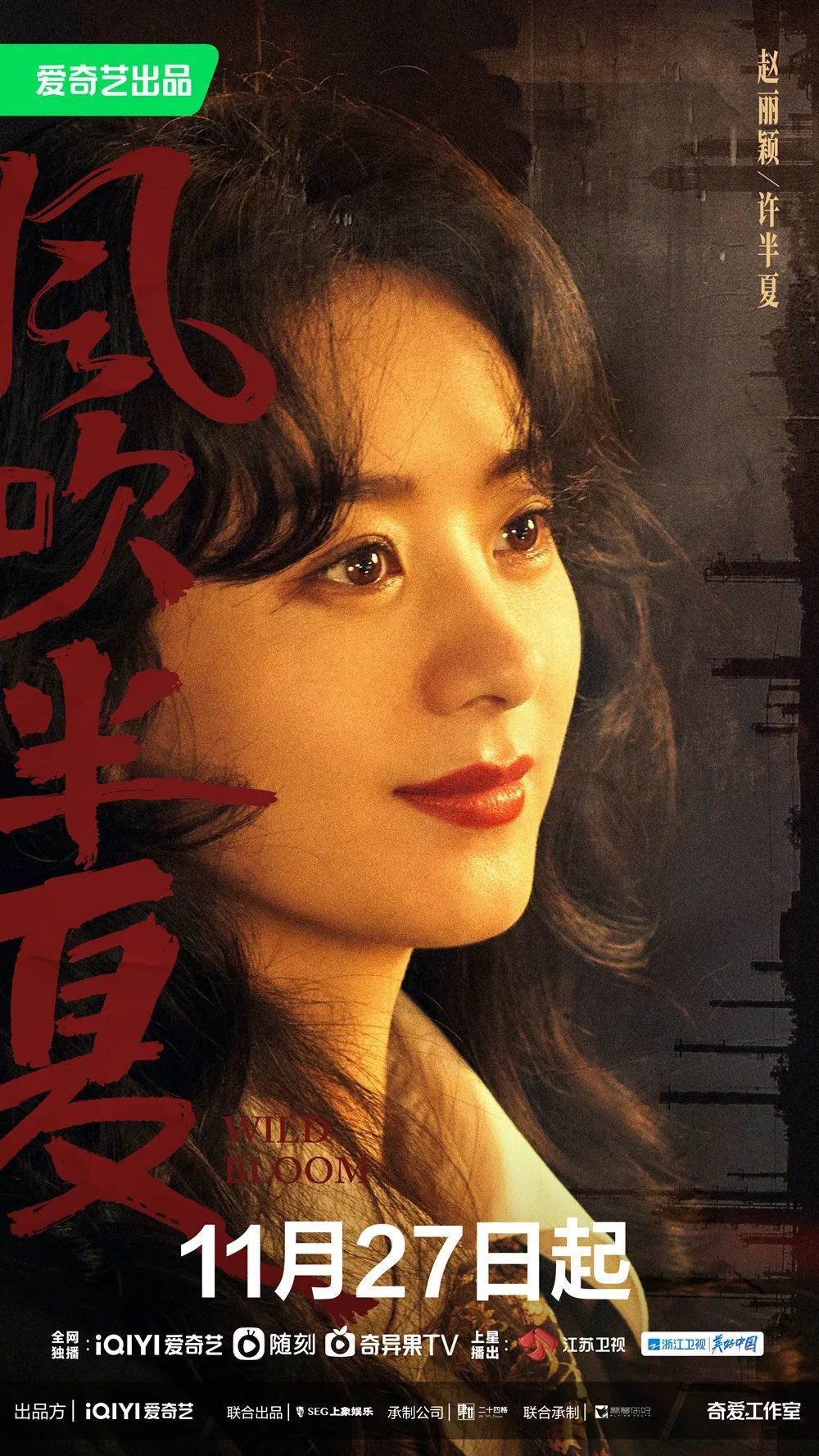 The three generations of old, middle-aged and young people's opera bone strength gathers to deduce commercial rivers and lakes which emphasize emotion and meaning
With the theme of "rushing", Wind Blows Pinellia shows the audience the rushing posture of people of different ages and experiences who keep up with the progress of the times and struggle. Xu Banxia, as the most "just" steel triangle boss in the whole play, navigates the seashore together with the chief carrying child and the all-round stewardship Chen Universe. Industry elder Brother Wu's construction is based on the work of Buddhism department and the pursuit of true love, while Qiu Bizheng and Guo Qidong, who are bound by interests and have a vivid appearance, fight openly and secretly with the commercial elite Zhao Lei who is standing at the top of the food chain.
They not only deduce the image of the business group you are competing for and conflicting with, but also present a business lake with heavy meaning. They share the same heart and gallbladder with each other in true friendship, rational romance, two-way love, emotional affection with virtue and complaint, regardless of previous suspicions, and business ethics of being friends as well as enemies. The combination of cold and warmth, the merger of interests and true feelings, breaks the inherent understanding of businessmen in the audience, and conveys the human side of businessmen that emphasizes both profit and meaning.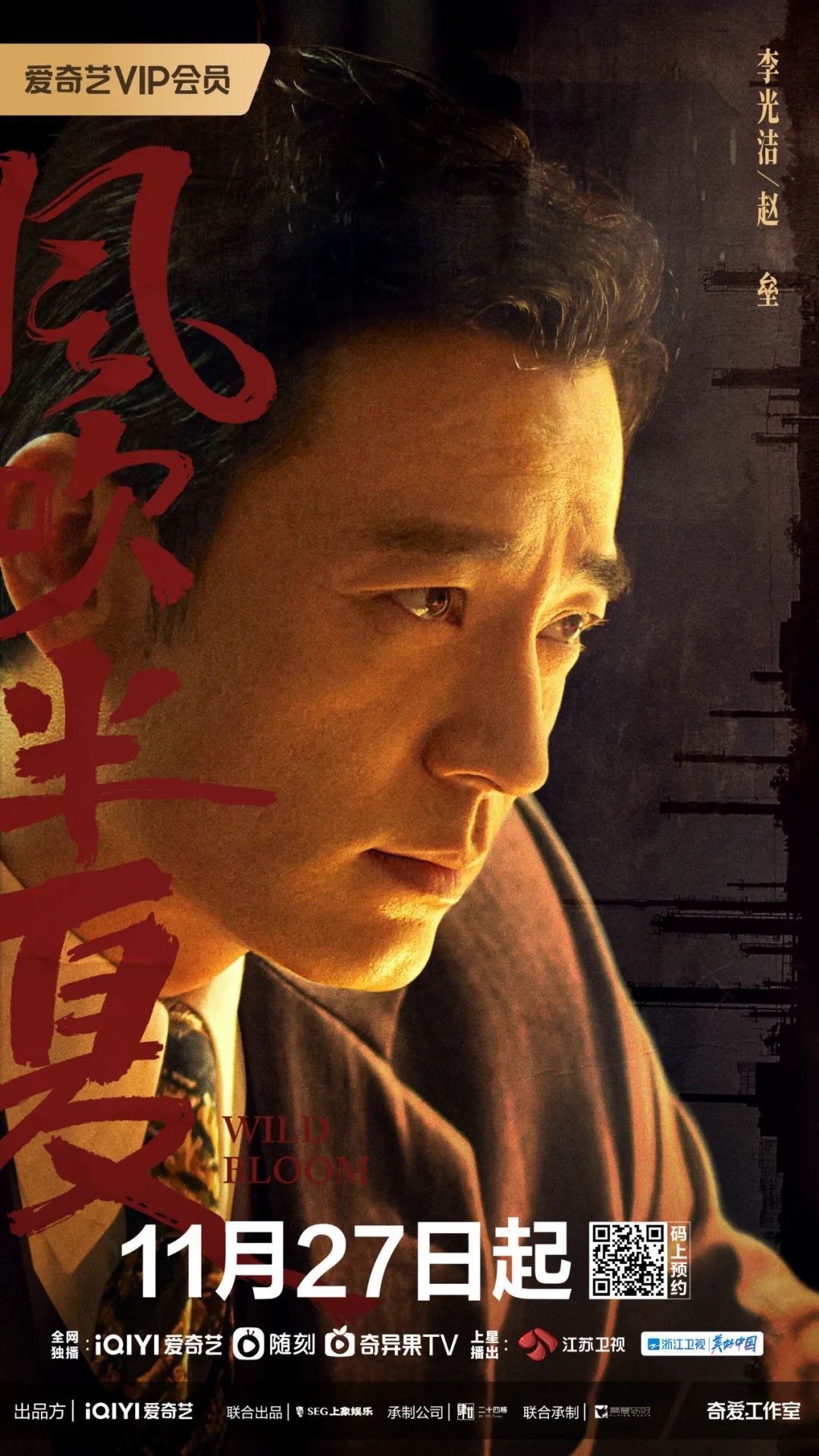 The extraordinary movie industry is a comprehensive service provider for digital image content production, adhering to the enterprise concept of "more extraordinary than imagination". It covers the whole process of production, visual effect creativity, CG animation production, digital virtual person, virtual content, digital twin applications, vocational training and other sectors. It can provide customized solutions for movies, animation, travel, e-commerce, real estate, exhibitions and other industries.
Pinellia Blown by the Wind
Engrave a group of daring to create rules
People who blaze new trails
Real Restoration of Merchants in the 1990s
The look of wandering around the business world
Xu Banxia et al. in the development of the times
What kind of growth and transformation will there be?
Remember November 27 to lock IQIYI
VIP members Update 2 episodes each week from Sunday to Thursday at 19:30
Update 1 episode every Friday to Saturday at 19:30
Non-member Daily 22:30 Transfer 1 Episode
Let's witness
Xu Banxia in the Flow of the Century-Spanning Era
How to ride through the wind and waves in the dark steel lakes!
---